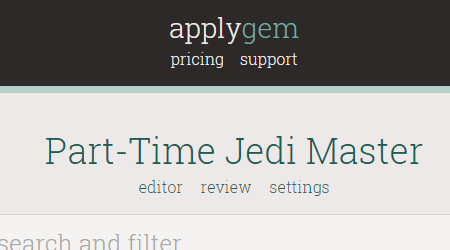 ApplyGem
ApplyGem is an online business tool for creating application forms and reviewing applicants that I designed, engineered, and own independently.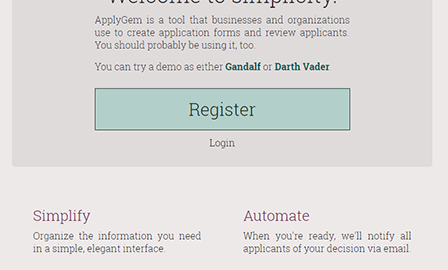 My intent was to build something simple, elegant, unpretentious, and highly-functional. The project is currently down while it's rewritten on a different platform and given a second-wind.
Ultimately, the plan is to produce a variety of "gems" that people can use to help run their business; all with the same philosophy of having a straight-forward interface and straight-forward pricing.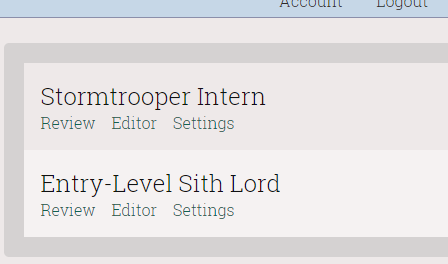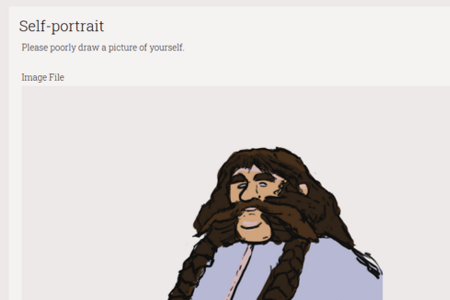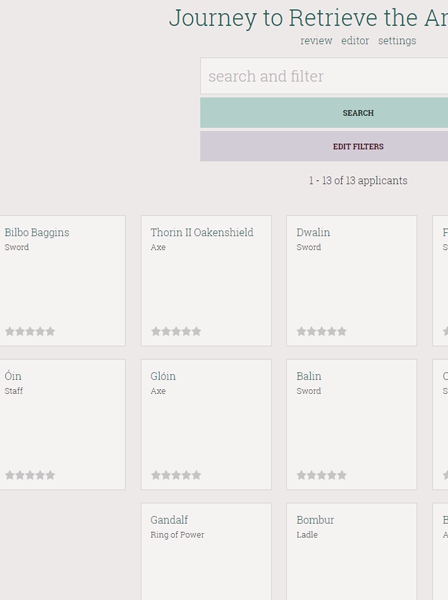 Technical
I independently programmed ApplyGem (excluding libraries) using PHP, Javascript, and HTML.
We wrote a REST API available for developers interested in building more complex forms or otherwise connecting other software.
We built implementations for Google Cloud Engine, Digital Ocean, and AWS, in case pricing or features urge us to change platforms.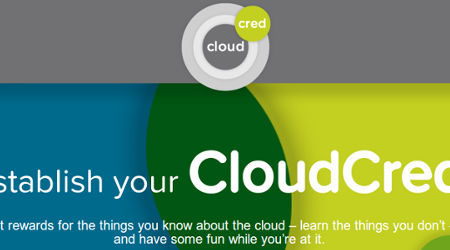 VMWare CloudCred
CloudCred, by VMWare, is an online professional network and a learning game. Players form into teams and contribute to their team's collective score by completing learning challenges related to cloud technology in order to earn prizes.
We were a team of 5 engineers and designers. It took us about 2 months to complete. My work involved slicing Photoshop files and various interface components.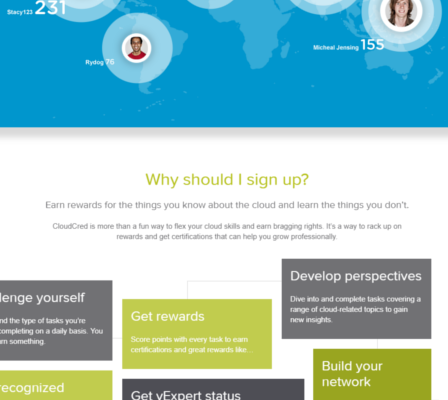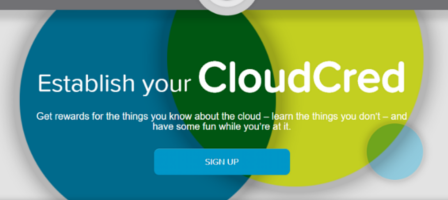 I built out the homepage and the front-end for user profiles, search auto-completion, and high-score listings.
VMWare have kept it running with new challenges and prizes 7 years later.
Technical
I served as a general front-end developer using HTML5 and Javascript. AJAX played a large role in various data tables and search fields.
We used SASS and Compass for CSS development.
We also used jQuery and Bootstrap.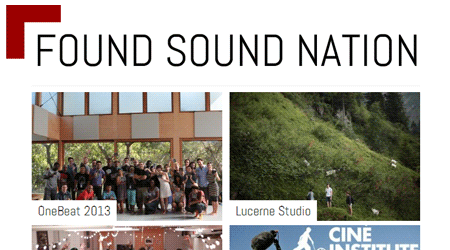 Found Sound Nation
Renowned non-profit Found Sound Nation works all over the world to connect people through music. Their programs have ranged from music production classes for underprivileged youth to hosting international arts exchange programs in collaboration with the U.S. Dept. of State.
I was contracted to build numerous websites showcasing their organization and its many projects, festivals, and residencies. For their central website (seen in images), we tried to design something that feels large and alive.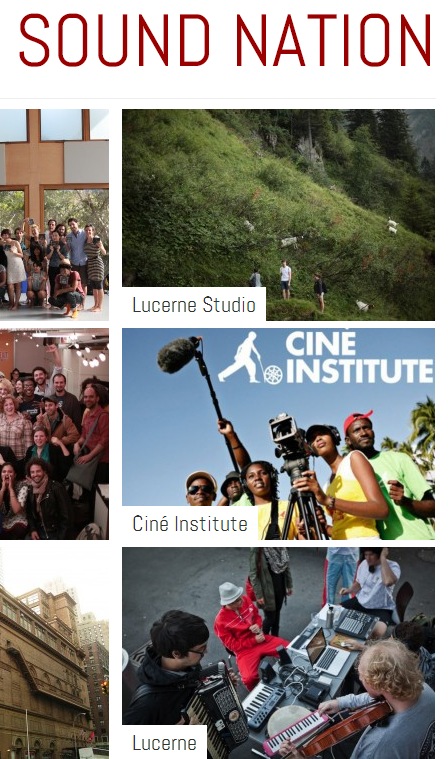 Found Sound Nation was tasked by the U.S. Dept. of State to design an art residency and performance festival for musicians from around the world called OneBeat. I built both the public-facing website that showcased the artists as well as an application form and applicant review system that allowed them to browse through the thousands of applicants.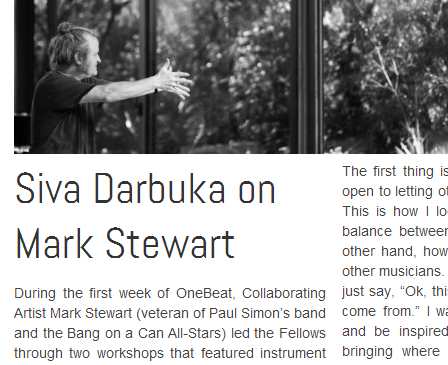 The review system is still in use by Found Sound Nation / U.S. Dept. of State, and other government programs have adopted it.
Technical
I served as sole developer using Javascript, PHP, and HTML. Their public websites are in WordPress, for which I developed a number of custom functionalities. The review system was built from scratch and runs on PHP and MySQL.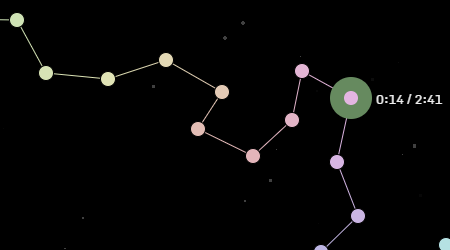 Telephenesis
An online game and outerspace interface of musical creation and recreation. I co-created the concept (with Chris Marianetti) and programmed the website myself.

First, an artist uploads a piece of music and places it in a scrolling galaxy as a star that others can click on and listen to.
Then, another artist listens to it, reinterprets and recreates it, and uploads their take as another star. A line is drawn back to the original, creating branching constellations of musical interpretations.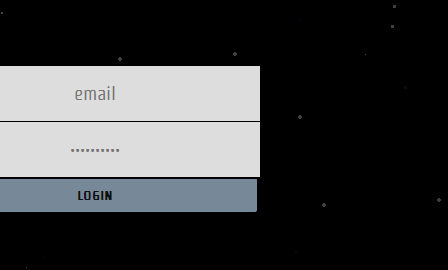 Technical
I was sole developer, and used HTML, Javascript, and Node.js on the Express web application framework. The server is an DigitalOcean droplet.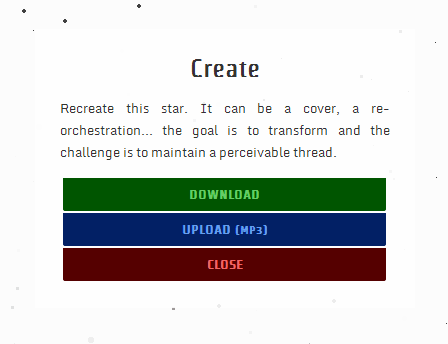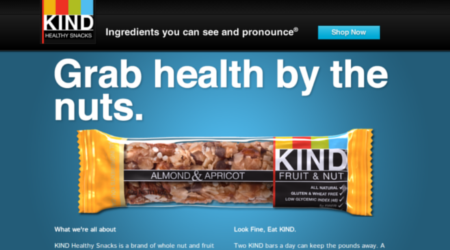 KIND Snacks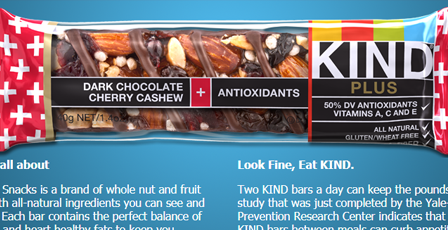 KIND Snacks is a popular brand of snack bars. I was hired to develop a set of sales pages for their (at the time) new line of bars.
My work involved slicing Photoshop designs into a functional website with a high-resolution animated slideshow of the new flavors. I built out a variety of versions with different colors and catchphrases; for which the marketing team ran tests to determine which were most effective.
Designs were provided by the agency that hired me, Madwell NYC.
Technical
It's primarily a static website written in HTML and Javascript. jQuery was used.